High Hay Prices Encourage More Thefts From Farms
See on Scoop.it – Augmented Realities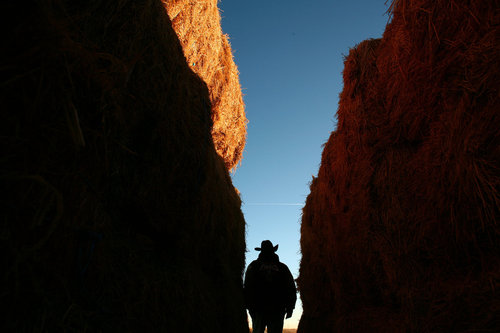 Drought and grass fires have pushed the price of hay to near records, making it an increasingly irresistible target for thieves or desperate peers.
Imersia's insight:
The hay may only be worth $200-$300 but it's feed and the livestock are depending on it. I have had many discussions with companies supporting farmers, but this is a first, although  very logical one.
Smart GPS companies who are struggling to sell people on car navigation because most people already have one, might do well to repackage tracking devices and sell them to farm supply companies.
The price of GPS receivers is now getting to a point where we are likely to see the launch of hundreds of devices that allow tracking in the near future. Anything that has a reasonable value and is at risk could be tracked, from artwork, to pets or your elderly relative who likes to go for wals and sometimes gets a little lost.
I do love a good story about the thief who gets caught because of GPS tracking. Especially one who steals from their hard working neighbours.